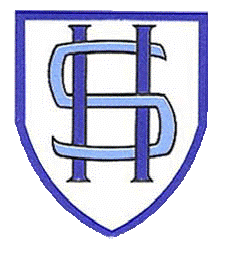 Sacred Heart Catholic Primary School, Leigh
Mathematics Policy
Live and Learn with Jesus.
We follow Jesus through fairness, kindness, love, friendship and happiness.
Our Policy reflects the principles identified in our whole school aims.
All children are encouraged to enjoy Mathematics and become more enthusiastic mathematicians by developing their skills qualities and knowledge through practical experiences, which have relevance and purpose in everyday situations.
Sacred Heart Primary School is committed to:
Encouraging teachers and pupils to enjoy mathematics

Planning from the 2014 Mathematics Curriculum

Teaching structured mathematics lessons daily

Using a variety of teaching methods

Using effective questioning techniques

Introducing mathematical terminology in a systematic way

Engaging in high quality training

Encouraging pupils to refine mathematical explanations

Setting targets and assessing regularly

Involving parents in their child's mathematical education
Mathematics is delivered through a variety of teaching methods and approaches – see Appendix 1. The school uses a variety of materials and resources to support the teaching of the learning objectives. Children have opportunities to use and apply their skills in a variety of relevant contexts.
The aim is to develop and maintain a numerate environment where mathematical risk taking, creativity and logical thought are encouraged in order to develop independence.
Provision is made for continuity and progression in mathematics which enables children to work confidently as they move from class to class. Emphasis is placed on the importance of developing links from pre-school to school and from primary to secondary.
Sacred Heart Catholic Primary School aims to:
Give all pupils equal access to the whole mathematical curriculum

Ensure that all pupils experience success

Enable each pupil to achieve to their potential – using differentiation and ability groupings to provide for every child and their individual needs

Develop mathematical thinking

Develop knowledge, skills, understanding through real life situations and contexts

Enable each child to work co-operatively and independently

Use assessment of pupils' progress to enable future planning

Ensure resources are available and accessible

Ensure the resources are appropriate for the age and needs of the pupils
It is important that children develop skills of mathematics and are able to apply them in different situations across the curriculum and in daily living outside school.
Children should be given opportunities to
Explain their thinking

Ask questions

Follow a range of alternative methods to develop their mathematical thinking

Move from concrete to pictorial then on to symbolic representation
Adapted: Summer Term 2020
Review Summer Term 2022
Appendix 1
Guidelines for the teaching of Mathematics at Sacred Heart Catholic Primary School, Leigh
Curriculum Time and Organisation
Approximately 20% of teaching time is set aside for the teaching and learning of Mathematics in each year group. The work undertaken by the children will also be integrated within other areas of learning.
The teaching of mathematics includes the use of a range of organisational strategies including whole class teaching, groups, working with the teacher or teaching assistant, groups working together and individual independent work.
Planning
The Mathematics Framework is the first point of reference for planning the Mathematics Curriculum. Its comprehensive coverage ensures that we are addressing the requirements of the National Curriculum and at the same time providing a range of activities, which will ensure progression across the full range of mathematical skills and practices. Children in Early Years follow the EYFS Framework.
Medium term planning uses the plans outlined in the National Framework/EYFS Framework to ensure progression is maintained and objectives systemically revisited from term to term. Through this common planning format revision and consolidation are achieved naturally and progress made in secure steps.
Lesson plans emanate from the termly plans. They clearly show any differentiation and assessment opportunities. Teachers are encouraged to annotate their lesson plans after use to create a reference point for the process of self-evaluation and self-improvement regarding the teaching of Mathematics.
Inclusion
Teachers ensure that recording Mathematical thinking should reflect the children's understanding. Undue pressure is not put on children to record before their understanding has been adequately developed. Please see our 'School Written Calculation Policy'. We strive to meet the needs of all the children including SEND, Gifted and Talented and EAL. If necessary children have access to Intervention Programmes
The materials and activities provided for the pupils on a daily basis are appropriate for their mathematical level whatever their age. Children are encouraged to work to their targets.
Computing
Children are given opportunities, where appropriate, to develop and apply their IT capability in Mathematics.
Assessment, Recording and Reporting of Progress and Achievement in Mathematics
Assessment is an ongoing process and is informative and useful. Progress of the children is recorded and tracked by class teachers. It is formally collected three times a year and reviewed and discussed at Pupil Progress Meetings termly. We use the LLG Assessment sheets.
Statutory end of Key Stage 1 and Key Stage 2 tests are administered in Year 2 and Year 6.
Teachers report to parents at Parents Evening held in the Autumn and Spring terms. A written report is sent to parents at the end of each academic year.
The marking of Mathematics
The marking of mathematics is completed in line with the school's Marking Policy. Children are encouraged to try things out without fear of getting it wrong. Investigation in mathematics often requires procedures of trial and error. Children are regularly encouraged to self-assess their work.
Resources to support Mathematics
Mathematical materials, equipment and basic resources are stored in each classroom. Teachers are aware of the location of other mathematical equipment available in school. The Mathematics Subject Leader is informed when equipment needs replacing or supplementing. Children are shown how to take care of equipment and resources and progressively encouraged to select materials suitable for the task in which they are engaged.
Family Links with Mathematics
At Sacred Heart Catholic Primary School we realise it is important that parents feel actively involved in their children's learning. Parents are encouraged to help their child with mathematics. We do this by:
Setting targets and sharing these with parents

Giving guidance on what parents can do at home to support their child's learning

Keeping parents informed of developments in mathematics via newsletters, leaflets and workshops.

Discussing individual pupils progress at Parents' Evening

Producing an annual report of their child's progress

Contacting parents promptly if their child is experiencing significant difficulties in this subject.
Reviewing Mathematics
The subject leader for Mathematics provides advice for individual teachers about the implementation of this guidance, the use of the national framework and commercial scheme, together with access to resources. In service training is provided as required.
Adapted: Summer Term 2020
Review Summer Term 2022