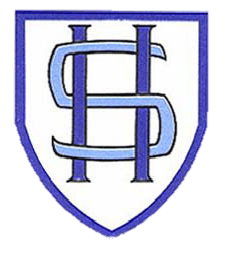 Sacred Heart Catholic Primary School, Leigh
Anti-Bullying Policy
Live and Learn with Jesus.
We follow Jesus through fairness, kindness, love, friendship and happiness.
Sacred Heart Catholic Primary School is an inclusive community that promotes the development of the whole person through God's love, learning, growth and friendship.
Statement of Intent
Sacred Heart School is committed to providing an environment which is safe and supportive to all the pupils that we work with.
We believe that all pupils, their parents/carers, staff and volunteers in school have the right to be protected from bullying and abusive behaviour.
Sacred Heart is a 'telling school' which means that even if the bullying target is too afraid to tell someone, all the bystanders know that it is their duty to do so. This is then a deterrent because the bully knows that they won't get away with it.
The aim of this policy is to promote an environment where bullying and abusive behaviour is regarded as unacceptable allowing pupils and staff to feel secure and safe.
All staff, governors, pupils and parents/carers should have an understanding of the definition and consequences of bullying.
The policy aims to ensure that incidents of bullying will be dealt with consistently and in a constructive and fair manner when they occur by setting out the procedures for dealing with such incidents, so that all those involved are clear about what they can expect and what is expected of them.
This policy has clear links to school Behaviour Policy, Health and Safety Policy, PSHE Policy and Child Protection Policy and adheres to the DCSF 'Bullying Charter Principles stated below.
DCSF Bullying Charter Principles
For pupils who experience bullying:
they are heard

they know how to report bullying and get help

they are confident in the school's ability to deal with bullying

steps are taken to help them feel safe again

they are helped to rebuild their confidence and resilience

they know they can get support from others.
For pupils who engage in bullying behaviour:
sanctions and learning programmes hold them to account for their behaviour and help them to face up to the harm they have caused.

They learn to behave in ways which do not cause harm in future because they have developed their emotional skills and knowledge

They learn how they can take steps to repair the harm they have caused
For schools:
The whole school community is clear about the Anti Bullying stance the school takes

Pupils, as well as staff and other members of the school are fully engages in developing and reviewing the Anti Bullying work in the school.

Every chance is taken to celebrate the success of Anti Bullying work.

All pupils are clear about the roles they can take in preventing bullying, including the role of bystanders.
For headteacher, governors and other school staff:
They develop whole school policies which meet legal and school inspection requirement

They promote a school climate where bullying and violence are not tolerated and cannot flourish

They continually develop best practice based on knowledge of what works

There is a review of the school Anti Bullying policy every two years and as a result the policy and procedures are updated as necessary

Curriculum opportunities are used to address bullying

Pupil support systems are in place to prevent and respond to bullying

They have addressed school site issues and promote safe play areas

All staff take part in relevant professional development and are clear about their roles and responsibilities in preventing and responding to bullying

All staff are aware of the importance of modelling positive relationships.

Data systems gather useful information about the effectiveness of the Anti Bullying work and this data is used for monitoring and evaluation and is shared with the school community

They work in partnership with parent, other schools, Wigan Council Children and Young People's Services and community partners to promote safe communities.
For parents/carers:
They are clear that the school does not tolerate bullying

They are aware of procedures to use if they are concerned their child is being bullied or does not feel safe to learn, including the school's complaints procedure

They have confidence that the school will take any complaint about bullying seriously and investigate/resolve as necessary and that the school systems will deal with the bullying in a way which protects their child they are clear about ways in which they can compliment the school on the anti bullying policy or procedures.
Consultation
This policy was compiled after consultation with children/young people, staff, parents/carers and following advice from Local and National Government agencies. The children are invited to take part in the Wigan 'On Line' bullying survey each November and school undertakes a 'Parent Satisfaction Survey' annually.
What is bullying? (Definition, form & types)
What is Bullying?
Definition of Bullying
'Behaviour by an individual or group, usually repeated over time, that intentionally hurts another individual or group either physically or emotionally' (DCSF – Safe to learn – embedding Anti Bullying work in schools).
Bullying Behaviour
Bullying can take many forms but all will be taken seriously here at Sacred Heart School. Bullying behaviours may take the form of:-
Cyberbullying: e.g. chat room/blogs/message boards, e mail, games console, instant messaging (MSN, Yahoo, AOL) mobile phones including photos, social network sites e.g. Facebook, Bebo, video hosting sites (You Tube) and webcams.
Damage to Property: e.g. graffiti, damage to personal property.
Inciting others to bullying behaviour: e.g. encouraging pupils to bully others so that they receive the consequences rather than the instigator.
Literature: e.g. distribution/possession of posters/leaflets, literature or material including the wearing or display of offensive insignia.
Physical hurt/attack: e.g. physical intimidation, mimicry, unwanted or inappropriate touching.
Psychological: e.g. damage to reputation (sexual, denial of identity, gender/ethnicity) extortion of belongings, identity theft/impersonation, isolation/refusal to work/play with others, revealing personal information, threats.
Verbal: e.g. joke making, mimicry/ridicule, name calling, spreading rumours, swearing, verbal abuse.
Victimisation after previous complaint: e.g. bullying due to either victims or bystanders speaking out as a result of a past bullying incident.
Different types of Bullying include:-
Physical – pushing, kicking, hitting, pinching, tripping or any use of violence.
Verbal – name calling, sarcasm, spreading rumours, teasing, insulting a person or their family, threats of physical violence.
Emotional – Excluding someone from a group, humiliation, tormenting, graffiti, gestures.
Racist – Insulting language/gestures based on a person's actual or perceived ethnic origin or faith, name calling, graffiti, racially motivated attacks.
Sexual – sexually insulting language/gestures, name calling, graffiti, unwanted physical contact.
Homophobic – insulting language/gestures based on a person's actual or perceived sexuality, name calling, graffiti, homophobic violence.
Electronic – bullying by text message, on the internet (in chat rooms, on bulletin boards and through instant messaging services), hate websites.
Related to disability, SEN or health – behaviour perceived to be insulting to people with a range of medical, mobility, sensory, mental health or learning impairments.
All of the above behaviours are unacceptable and will not be tolerated or condoned.
Signs & Symptoms of Bullying
Signs and Symptoms of Bullying
Signs of bullying can be extremely variable and will very much depend on the individual but some of the more common signs include:-
Physical signs – physical injuries, damaged clothing, with no convincing explanation and general ill health due to stress.
Emotional signs – e.g. mood swings, apparent changes in personality, constant anxiety/nervousness, depression or tearfulness for no apparent reason, lack of confidence, negative self image, hostility and defensiveness.
Behavioural signs – withdrawn, frequent unexplained absences, poor concentration, eating disorders, alcohol/substance misuse, evidence of self harming, disruptive/challenging/bullying behaviour.
General – frequently 'lose' money/possessions, appears tired and lethargic, avoids entering/leaving school with others or playtimes.
Preventing Bullying
Strategies for Prevention and Reduction of Incidents
Sacred Heart School already has in place a number of strategies to reduce the likelihood of bullying occurring.
Awareness raising through PSHE (Personal, Social and Health Education) and Citizenship activities, SEAL (Social and Emotional Aspects of Learning) activities, school assemblies and the curriculum.

Supporting Anti Bullying Week in school annually.

A clear Anti Bullying Policy which all members of the school are aware of and may contribute to.

National Healthy Schools Status

Rewards systems in place for positive behaviour.

Circle Time – an opportunity for pupils to discuss worries and share personal experiences.

Worry bags in each classroom.

Buddy system (Y6 pupils buddy Reception Class pupils)

Y6 Playleaders working with younger yeargroups.

School Council – pupil consultation.
Responding to Bullying
Bullying Allegations
Bullying allegations can come from a number of different sources including from the child, child's friend, parent/carer, or staff member and in all cases will be taken seriously and acted upon.
Within school there a number of opportunities for bullying to be reported; e.g. through class worry bags, speaking to a member of staff, through the school council, Circle time sessions.
Responding to Bullying Incidents
Sacred Heart School will respond to bullying allegations using the '7 steps' approach. (See Appendix 3)
Recording and Reporting Incidents
All reported incidents must be recorded on a Bullying/Racist/Homophobic Incident Form (See Appendix 1). Copies may be found in the staff room, staff notice board and the Head Teachers Office.
Where actions have been taken they should be recorded on the incident form.
The incident form will then be passed to the Headteacher who will ensure that any further actions required are taken and that the incident is recorded using the Sentinel system which reports such incidents to the Local Authority.
Monitoring and Support
The level of monitoring and support will vary related to the severity of the incident and the individuals involved. (See flowchart Appendix 2)
Prejudice Related Incidents
Prejudice related incidents, e.g. racist graffiti or sexist language, needs to be addressed but may not constitute bullying because they are not repeated, not intentional or not directed at an individual. Such incidents will also be recorded using the Sentinel system as Sacred Heart School actively promotes equality and cohesion and therefore operates a zero tolerance approach to all forms of bullying and prejudice related incidents.
Bullying of Staff by Pupil, Parents or Other Staff
Staff are also encouraged to report incidents of bullying of staff to the Senior Management Team in School. Staff may also report incidents/concerns to Governors should they feel it inappropriate to report to Senior Management Team. Staff are also made aware of the school 'Whistleblowing Policy' a copy of which is available in the Staff Room. All members of staff suffering from or concerned about bullying can also contact their trade union or professional association for support and advice.
Involving Parents
Involvement of Parents in the consultation stages of the policy is highly valued.
In adopting the '7 steps' approach parent consultation is part of the procedures, with clear steps showing when parents will become informed. Parents/carers are welcome to come and discuss any concerns they may have with their child's class teacher. Alternatively they may contact the Senior Management Team through the regular drop in sessions advertised on the School Newsletter, or the Headteacher, Deputy Headteacher or Learning Mentor who will be happy to listen to their concerns.
Anti Bullying Complaints
If parents/carers are unhappy with how a bullying allegation has been handled they should firstly contact the Class Teacher. If they are not happy to speak to the Class Teacher then they should contact the Headteacher or Deputy Headteacher. School does have a formal complaints procedure for such incidents and a copy of this can be obtained via the Headteacher.
Monitoring & Evaluation
This policy will be reviewed at least every two years. Data will be gathered during that time to assess whether the policy is working. This will be through surveys, consultation and analysis of incident data.
Phone numbers:
APPENDIX 1 - Click here
APPENDIX 2 - Click here
APPENDIX 3 - Click here
Adapted: Summer Term 2020
Review Summer Term 2022