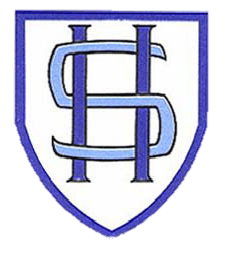 Good Behaviour Policy
Mission Statement: Live and Learn with Jesus
School Motto: With faith in Jesus, love and teaching we grow.
Legal Framework
Our policy is underpinned by the 54 Articles of the United Nations Convention on the Rights of the Child, which came into UK law in 1992, and in particular, Article 28 which states that "Discipline in schools must respect children's dignity and their rights".
The school will fulfil it's legal duties under the equality Act 2010 in respect of safeguarding, children with special educational needs and all vulnerable children.
As an inclusive school; all members of the school community should be free from discrimination, harassment, victimisation and any other conduct that is prohibited by or under the Equality Act 2010.
The Teachers Standard (2012) make clear the expectation of the teachers to "manage behaviour effectively to ensure a good and safe learning environment." Teachers must "have clear rules and routines for behaviour in classrooms, and take responsibility for promoting good and courteous behaviour both in classrooms and around the school, in accordance with the school's behaviour policy." They must "manage classes effectively, using approaches which are appropriate to pupils needs in order to involve and motivate them." (Standard 7)
The law says: The Head teacher must set out measures in the behaviour policy which aim to: Promote good behaviour and respect, prevent bullying, ensure pupils complete assigned work and regulate the conduct of pupils.
AIMS
To encourage acceptable standards of behaviour, which promote respect for people and property, and develop patterns of behaviour which will be suitable throughout life. Within the school these standards will contribute to effective learning and to a harmonious atmosphere, in keeping with our mission statement.
This will be achieved in the following ways :-
From staff
An awareness that they are role models for pupil behaviour.

Providing opportunities for discussion of acceptable norms.

Demonstrating in their relationships with the children that each individual, their efforts and achievements are valued.

Valuing children's achievements and efforts by ensuring that work is carefully and interestingly display

ed.
From children
Children will be involved in the drawing up of annual class rules.

Being made aware of the need for codes of conduct within the school and the wider community. This will be achieved through discussion opportunities and day-to-day interaction.

Being encouraged to develop self-discipline by:

Being polite and courteous in all aspects of school life.

Having consideration for others and reflecting on the results of their actions.

Being open and honest when confronted by their actions.

Showing good table manners.

Being encouraged to value their own efforts by presenting work to their

own highest possible standard.
TO CREATE AN ATMOSPHERE OF RESPECT AND TRUST.
From adults
Open discussion of any areas of concern will be encouraged amongst all adults within the school.

Regular opportunities for liaison between support staff and teaching staff as
appropriate and half termly meetings with the Head teacher or Deputy or other
senior member of staff.
Approach behaviour which challenges with a calm and controlled, firm manner, give the children the opportunity to calm down before discussion.
Between adults and children
Children will be encouraged to discuss their concerns with staff, initially the class teacher, although other members of the teaching staff will be available if preferred. Bearing in mind the child protection guidelines, these discussions will take place in confidence, respected by all parties.

Children will be given the opportunities to be placed in positions of trust and will be
expected to take on appropriate responsibilities. School council meetings will take
place regularly. Play Leaders, on a rota basis organise playground games and
activities at lunchtime.
Children will be expected to use an adults full title, e.g. Mr__________ , Mrs_________ , Miss__________, when addressing them.

Children will be expected to demonstrate courtesy to adults and children throughout the school day.
Between children and children
Pupils will be expected to empathise with other points of view during discussion situations.
Children and property
DEVELOP AN AGREEMENT WITH PARENTS TO ASSIST US IN ACHIEVING
OUR AIMS BY THEIR INTEREST AND SUPPORT.
This will be achieved by:
Home - school agreement which sets out roles and responsibilities of parents, school and pupils.

Making them aware of our good behaviour policy, which is available on the school website or on request from the school office.
Creating an atmosphere in which parents can feel confident in approaching the school with any areas of concern and dealing with these worries at the earliest opportunity.

Providing occasions for regular verbal and written reporting on pupil achievement and behaviour.

Ensuring that if a child's standard of behaviour or performance are not satisfactory parents are invited to discuss the matter at the earliest opportunity.

Expecting parental support in upholding any remedial action that may need to be taken.
THE IMPLEMENTATION OF A SYSTEM OF REWARDS AND SANCTIONS.
Throughout the school a variety of rewards are given as an incentive for positive contributions of all kinds.

Praise and public acclaim - within class and at school assemblies.
Sharing success - acknowledging good work produced within school, extra- curricular achievements and leisure activities at school assemblies.

Privileges - conferring posts of responsibility or allowing specially agreed activities to take place.
TAKING ACCOUNT OF INDIVIDUAL PUPIL NEEDS
At Sacred Heart we take account of a range of individual pupil needs when developing and implementing our behaviour policy. We take account of pupils with special educational needs and disabilities (SEND), but also of the needs within certain other groups defined by Ofsted as 'at risk' within the education system:
minority ethnic and faith groups, travellers, asylum-seekers and refugees

pupils who need support to learn English as an additional language (EAL)

children looked after by the local authority

sick children

young carers

children from families under stress

any other pupils at risk of disaffection and exclusion
PERSISTENT, UNACCEPTABLE BEHAVIOUR
Persistent, unacceptable behaviour will result in:
Formal meetings with the parents

Formal monitoring strategies put in place, eg, behaviour chart/contract

Individual Behaviour Plan created

Behaviour diary with planned meetings with parents and staff

Contacting external behaviour support services if necessary
If the behaviour does not improve then the option of "fixed" term exclusion may arise.
At all times the school will seek to work with parents to resolve any problems so that exclusion is avoided. However, continuous, unacceptable behaviour could result in fixed term exclusion for a given time. In exceptional circumstances fixed term exclusion may be given immediately. Following this a Pupil Support Programme (PSP) will be put in place to help the child improve their behaviour. This may involve working with other support agencies such as Educational Psychologist, CAMHS and the TESS Team.
Extreme Behaviours
Some children exhibit particular behaviours based on early childhood experiences and family circumstances. As a school we recognise that their behaviour is a way of communicating their emotions. We also understand that for many children they need to feel a level of safety before they exhibit extreme behaviours. Where possible, we use our most skilful staff to build relationships with each individual child.
These children have bespoke 'Positive Handling Plans'. When dealing with an episode of extreme behaviour, a child may need to be restrained if they or another person is unsafe. This will only be used by trained staff.
Beyond the School Gate
Whilst this behaviour policy refers mainly to the behaviours of pupils with school premises, the school reserves the right to discipline beyond the school gate.
Our policy covers any inappropriate behaviour when children are
Taking part in any school organised or school related activity

Travelling to and from school.

Wearing school uniform.

In some way identifiable as a pupil from our school.

Poses a threat to another pupil or member of public.

Could adversely affect the reputation of the school.
In the incidences above, the head teacher may notify the police of any actions taken against a pupil. If the behaviour is criminal or causes threat to a member of the public, the police will always be informed.
Definitions
Fixed Term Exclusion:
If a child continually misbehaves, disturbing his/her own and other pupils' education he/she will be subject to a fixed period of exclusion. The child will work independently away from their peers. The child will complete tasks set by their teacher. Following the period of isolation there will be an interview with the headteacher, parents and child to ensure there is a clear understanding that their behaviour has to improve.
If behaviour does not improve external support will be requested.
Permanent Exclusion:
The school will usually only permanently exclude a child as a last resort, after trying to improve the child's behaviour through other means. However, there are exceptional circumstances in which the headteacher may decide to permanently exclude a pupil for a 'one-off' offence.
A list of agreed sanctions is included. The list is not exclusive but if alternatives are to be used they must first be discussed with the head teacher or deputy.
This policy also links to our policies on:
Learning and Teaching
Anti-bullying
E-Safety
Attendance
SEND
And takes race, religion, culture, SEN, disability and other vulnerable pupils.
The school community is involved in the development of this policy. All members of the school staff have been consulted as this is a legal requirement. Copies of this policy are available for all parents and pupils to look at whenever they so wish. They are consulted when reviewing this through parental/pupil questionnaires.
The Headteacher and the other school leaders will monitor the effectiveness of this policy regularly and if necessary for further improvements.
Monitoring and Review
The headteacher monitors the effectiveness of this policy on a regular basis. She also reports to the governing body on the effectiveness of the policy and, if necessary, makes recommendations for further improvements.
The governing body reviews this policy every two years. The governors may, however, review the policy earlier than this if the government introduces new regulations, or if the governing body receives recommendation on how the policy might be improved.
The Restorative Approach
When dealing with an incident on the playground, both parties are likely to be very wound up and angry about what has happened. Although it is important to establish what has just occurred, it is often better to wait until the pupils have calmed down before questioning them in more detail about the incident, as this is likely to re-ignite the situation especially when emotions are raw and if one party feels aggrieved.
Both parties need an opportunity to have their say about what has happened, but the restorative approach focuses on reflection, acknowledging feeling s of yourself and others affected, taking responsibility for your actions, repairing harm to relationships and putting things right again.
Once it has been established who is the victim (harmed) and perpetrator (harmer) both children can be informally questioned about what happened, individually at first, in order for them to reflect on the incident and consider how their actions have affected others. If deemed appropriate, a more formal Restorative Enquiry can take place with both parties present, however this has to be carefully considered and carried out under close supervision.
This approach is more suitable for children over the age of eight years old although the language can be adapted and simplified for younger children and used more informally. It is important to phrase the questions so that they do not come across as confrontational or apportioning blame.
Questions to ask the perpetrator (harmer) during the discussion:
"Can you talk about what happened?"
"What were you thinking and feeling at the time?"
"What are your thoughts and feelings now?"
"Who do you think has been affected by your actions?"
"How do you think they have been affected?"
"What do you need to do to put things right?"
Questions to ask the victim (harmed) during the discussion
"What were your thoughts and feelings about what happened?"
"What has been the hardest thing for you?"
"How have others been affected?"
"What are the most important issues for you?"
Adapted: Summer Term 2020
Review Summer Term 2022