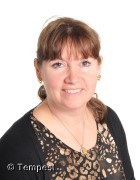 Welcome to Sacred Heart Catholic Primary School We are very proud of our modern school which provides a wonderful place for teaching and learning. We have an active Friends of Sacred Heart group who arrange termly events which allow parents and children to have fun together and provide us with a regular income. We have close links with the parish community – parishioners help us organise a lottery and are catechists for the children during their sacramental programme.
I am very proud to be the Head teacher – everyone works hard and has high expectations. We hold a number of national awards – Basic Skills, Gold Sports Award, Gold Mental Health Standard, Dyslexia Friendly School and Work Related Learning Gold Award. If you would like to know anything more about our school do not hesitate to phone or email.
Thank you for the interest you have shown in our school. Mrs H. Ahmed
SUMMER FOOD PROVISION FOR CHILDREN
Leigh
The Bridge Cafe - Monday to Saturday 10.00 - 14.00. Breakfast 10.00 - 11.30, lunch 12.00 - 13.45, food market runs from Monday to Saturday, 10.00 - 15.00
Westleigh Start Well Centre Fit and Fed programme/multi skills holiday camp - primary school aged children. Please speak to Westleigh Start Well Centre or school to book a place.
Our children can use purple mash by clicking above then logging in with their own user name and password. If your child can't remember theirs, they just need to ask Mrs Williams, who will happily give them out again.
Click Below To See Our School Web Stats Usage